The rapid spread of the deadly COVID-19 has dramatically slowed the US economy, leaving many small business owners uncertain about their future. Many expect the coronavirus to have a significant impact on their revenue streams. With a second wave imminent, the concerns are ever-growing and the need for solutions pressing.
While the concerns are entirely justified and unprecedented, small companies can still safeguard their business while also protecting the employees, vendors and customers.
In this blog, I will highlight the impact of the virus on small businesses, ways to mitigate losses, and steps to protect yourself from going bankrupt.
Remember that these suggestions aren't comprehensive since we still don't know enough about how the situation will play out and which strategies may backfire. However, we hope to provide a good starting point for business owners who are overwhelmed and uncertain about how to proceed.
Regardless of your industry and business strategy, your number one priority should be staying safe and taking care of your mental and physical health.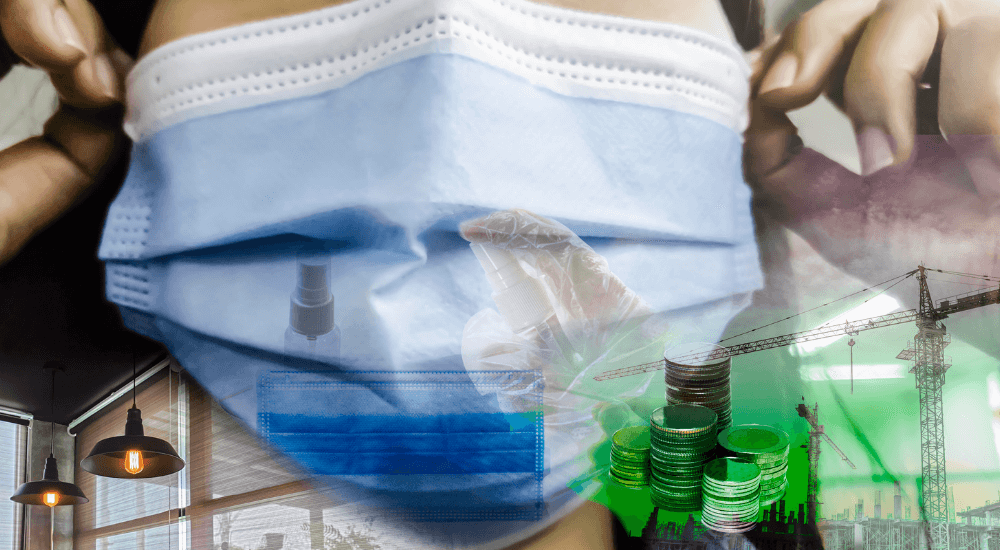 The Impact of COVID-19 on SME's
---
In addition to the impact on public health, COVID-19 has caused a significant economic shock. More than 400,000 businesses shut down since March, and the number is ever increasing. Many small businesses are financially frail and ill-equipped to endure a prolonged period of considerably reduced revenues. Further, large-scale business failures have destroyed jobs, capital and continue to hamstring the recovery. The existing primary source of funding, the Paycheck Protection Program, has had varied success and is not well suited to what now seems to be a prolonged contraction.
Eighty-eight percent of small business owners in the US have already depleted their Paycheck Protection Program (PPP) loan, states a new report from Babson's Goldman Sachs 10,000 Small Businesses program. This Small Business Association (SBA) loan was explicitly designed to aid businesses in keeping their workforce employed during the pandemic. However, with no end to the spread of COVID-19 in sight, a growing number of local employment providers are running out of funds.
More than 32% of PPP loan recipients have already laid-off workers or cut their wages. Another 36% say they will be compelled to do the same if Congress does not act soon, and 30% will have drained their cash reserve by the end of 2020.
These figures are even grimmer when you narrow in on the effects of COVID-19 on Black-owned businesses. Forty-three percent of Black small business owners report that their businesses' cash reserves will be exhausted by year's end, and nearly 40% who received PPP loans have had to lay off employees or cut wages.
Running a Business Amidst COVID-19
---
Here are some straightforward, short-term steps you can take immediately to tackle some of the most pressing small business concerns caused by the pandemic.
Set up safety guidelines
Again, safety is the number one priority. Put in extra efforts to implement CDC-recommended precautions in your business as soon as possible if you haven't already. Among the most important recommendations are:
Actively encourage employees, particularly those who are sick, to stay at home. Enforce systems that allow them to work remotely if possible.
Emphasize the significance of coughing and sneezing etiquette as well as hand hygiene within your business.
Hire a team to perform regular and thorough cleaning and vacuuming of the workspace.
Adapt and utilize digital tools to provide uninterrupted service
As people across the globe are being requested — or required — to stay home as much as possible, businesses will most certainly experience a dip in physical customers. One method that might counteract the drop in revenue is to shift to the online world.
If you're selling products and haven't already started selling online, jump right in by setting up a basic online store. Many store owners are also offering pick-up services, where customers can phone or email in advance with the items they are interested in and pick up a wrapped/sealed order without even entering the store. Restaurants have started contactless food delivery services, allowing the business to stay open and the customer to continue enjoying their food without risking their health or those around them.
Depending on your industry, there are several possible ways you can continue to offer services and not lose customers. For instance, my local fitness center provides personal fitness training via video conference, and many yoga studios are following suit.
Convey the right message to customers and potential customers
Once you've successfully implemented the CDC recommendations for operating your business safely, put your customers' minds at ease by addressing possible concerns and relaying your approach.
Reassure them of how you're taking this situation seriously and share what policies and processes you've adopted to keep them protected as they conduct business with you.
Include any critical updates you may have about business hours or product availability on all social media platforms and the website to avoid miscommunication.
If you need additional guidance with communications regarding Covid-19, refer to the US Chamber of Commerce's coronavirus response toolkit.
Once you have written out your most important messages and updates, here's how to share them:
Update your website homepage
Update all of your business listings (most notably, Google My Business)
Send emails to your subscribers regularly.
Post updates through your social media platforms.
Lastly, if you have a physical location, put up signage in your storefront with the same information on taking precautions.
Increase Cash On Hand
---
In a recent survey conducted by asset management firm Principal Financial Group, 87 percent of small businesses characterized their financial health as stable or growing compared to 93 percent reported by larger businesses. 
Having cash on hand was cited as a key concern for business owners who limited cash available —for four months on average— to run their operations as of June. Financial experts recommend having liquid assets (money in bank accounts and very liquid investments) equal to three to eight months of operating expenses.
Many small businesses have started searching for new funding sources to manage the pandemic's short-term effects. According to the survey, just over 11% of companies have sought out SBA Express Loans to improve their liquidity. If you're worried about your business finances, get in touch with the professionals at Lebit Finance for a free consultation as our dedicated team guides you through the multiple options you can choose from. With Lebit Finance, small business financing has never been more accessible! 
Conclusion
---
Businesses are adopting new practices, policies, and approaches to keep their operations active. These strategies include increased sanitation practices, allowing more employees to work remotely, effective communication with customers and employees, and increasing cash on hand.
Technology and e-commerce are also cited as essential to improving small businesses in the future. A vital adaptation is the increased focus on the physical and mental well-being of employees and owners. Despite the financial crunch, most companies are not looking to cut back on employee benefits. Some are even reporting increasing offerings in employee mental health and well-being programs in addition to healthcare.
Because at the end of the day, there is nothing more important than your overall health and well-being.