Small business owners were forced to close down their beauty salons, shops, and restaurants. A record number of locals filed for unemployment. Governors were instituting stay-at-home orders. And of course, Schools closed down for the rest of the year.
All of these things have happened due to COVID-19.
In the form of PPP (Paycheck Protection Program), small business owners have been given some financial relief. This program is specifically designed to assist the business in keeping their workers employed and staying open.
All those business owners who qualify for a loan via this program, won't have to pay borrowed money if they adhere to some specific rules. This could prove to be a significant relief for every small business owner who is having difficulty producing income during the global pandemic.
Small Business Coronavirus Relief
---
In late March, the federal government passed the CARES Act – better known as Coronavirus Aid, Relief and Economic Security Act – to assist individuals and businesses suffering in the midst of this novel virus.
As part of this relief package, the federal government reserved $349 billion for small business loans made through the SBA, to help business owners pay their workers and cover some particular expenses.
How fast will PPP funds run out?
---
The Trump-led administration announced an enormous amount of small business loans adding up to around $175 billion, would be made during the 2nd round of PPP.
The real question here is, how long will those funds last? The initial round of the program ran out of money in a wink, and the numbers predict that the next round of funding will run out of money as well.
The officials of the government have stated that they are considering refunding the program again to assist the business owner in keeping workers employed. But small business owners who require this financial assistance must apply as quickly as they can to avoid all the unnecessary hassle and delays.
When can I apply for loans through the PPP?
---
Now, business owners can apply for PPP. This can be done by working with any current SBA 7(a) lender, which involves credit unions and federally insured banks. Other than that, small business owners can also work with those lenders who have been approved by the SBA to make PPP loans.
What are businesses eligible for PPP loans?
---
Every single business, five hundred or fewer employees might be eligible for a PPP loan. However, businesses that do not meet the above criteria can also apply for the loan if they fulfill the SBA's alternate-size or industry-based standard.
How does loan forgiveness of PPP work?
---
PPP loans attract small business owners because some or all of the loan might be forgiven by the SBA based on how the owners make use of the funds.
According to the program, the SBA will forgive all of the loan amounts that businesses will utilize to cover their first eight weeks of mortgage interest, utilities, rent, and payroll costs. That eight-week clock will start ticking as soon as the chosen owners receive the funding.
An important thing to note here is that the business owners should only utilize the granted loan as the SBA intended. The sole objective of providing loans is to ensure that people are employed; therefore, the SBA demands chosen owners to spend most of their loan money on paying employees.
At least seventy-five percent of the PPP loan that is forgiven should've been utilized only for payroll. Businesses are strictly instructed to adhere to this policy. However, if businesses fail to comply with the rule, as mentioned above, they will have less of their PPP loan forgiven.
Business owners should keep in mind that a significant part of the provided loan can only be spent to rehire or retain workers.
What's the deadline to repay the loan?
---
All the business owners will have to start repaying their loan six or twelve months after receiving it. If the entire amount is spent on utilities, rent, mortgage interest, or payroll, your entire loan might be forgiven.
How much money can be borrowed via the PPL program?
---
It all depends on the individual business. As stated by the SBA, a business can borrow up to 2 and a half times its average monthly payroll costs. A single business can't possibly borrow more than $10 million; it doesn't matter how much you pay/ month for payroll.
If your business's average monthly payroll expenses are up to $200,000, you qualify for a PPP loan of around $500,000.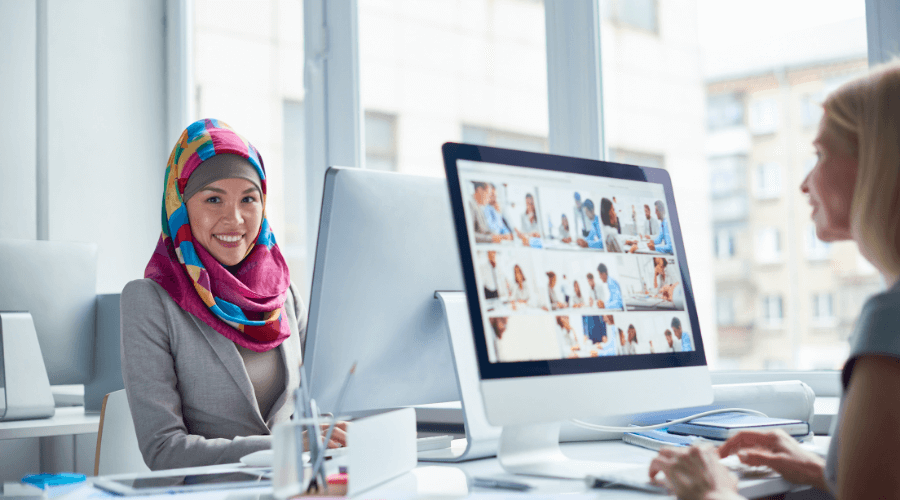 Is it possible to apply for more than one PPP loan?
---
Businesses can only apply for PPP loans only once. But if you run more than one business, you can obtain PPP loans for your businesses.
There are several other assistances available as well if your business doesn't qualify for a PPP loan. Lebit Finance is geared towards financially facilitating small business owners through paycheck protection programs which are SBA approved.
In the end, spend ample time on crafting a solid business plan. A robust business plan can assist you in preparing for uncertainty in the future.